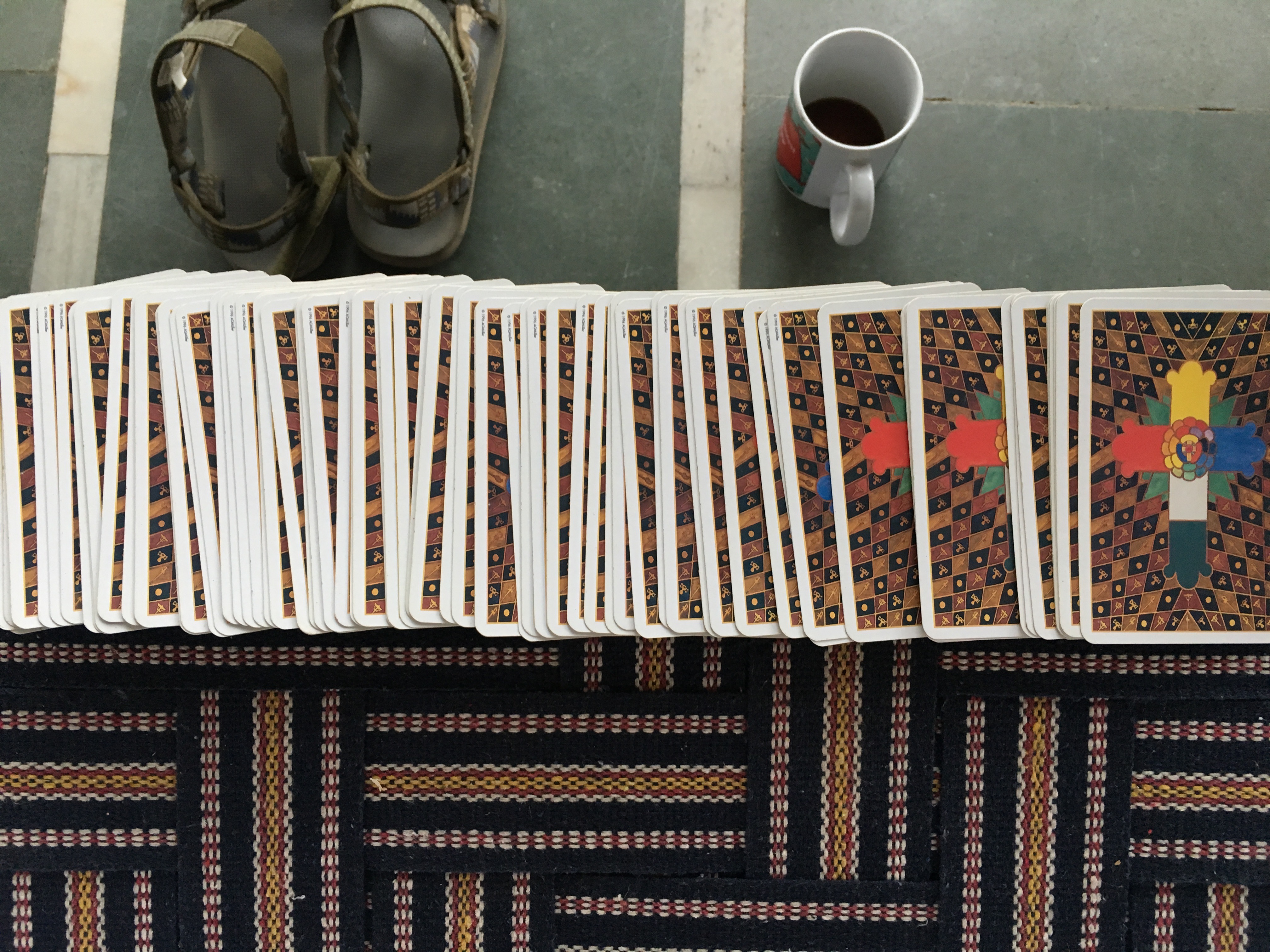 tarot, astrology, dance - workshop
This is a dance workshop which uses tarot and its astrological associations for making and training dances. In this workshop, we are working with archetypes as fields of energy which birth and unfold into a variety of forms across people, cultures, times, species and star systems. Archetypes form our bodies. And in turn, we reshape the collective unconscious. Form is a highway for the Formless... The archetypes we are working with in this instance come from the tarot. Tarot finds its roots in esoteric tradition and as a game. So we will be working with games and ceremony as scores for doing and making dances. Looping between formality and irreverence. All of the tarot cards have astrological rulerships, so the structure of the workshop is tailor-made to explore and attune to the present astrological transits.
Mentoring
Mentoring sessions are designed to support the client in the dance of their development and to understand the choreography of its unfolding. The question of the client provides the direction, definition and purpose for the work – which can address individual, group and project dynamics. Samuel then works with tarot cards to create a map of what is moving through the field in that moment at different levels of awareness. This is followed by an integration through the etheric body which offers an opportunity to assimilate the information and facilitate any necessary shifts. In closing, there is a verbal exchange, including a summary of any recommendations for specified follow-up work.
For further information, please fill out the
contact form
.
Image credits: Vagaram Choudhary, Samuel Draper